Security issue: We are a formal and legal e-commerce company. To ensure security, credit card and PAYPAL companies have strict control of each transaction. If you have any questions about the products you ordered, you can file a dispute with your credit card and PayPal at any time.
If you have any questions, you can send an email to our mailbox: sale@gemdrone.com
Flipo Flip Desk Toy Rotating Pocket Toy Fidget Kinetic Spinner Birthday Xmas Gift Children Adult Stress Relief Toys Dropship
How to play
1. Stop in between the motion - a trick that requires perfect timing and reaction. You can catch the in the vertical position using your finger or palm.
2. Throw it in the air- this trick requires quick hand movement because you need to get below the Flipo to be able to throw it up.
3. Reverse the flip - catch it in the perfect timing and give it a tip in a reverse direction. The most important thing here is the correct power of the reverse push.

Create Competitions
Launch multiple Flipos at the same time and see who got it faster! You can use a slightly angled surface to flip it for an extra-long distance. Simply elevate one side of a desk or any other flat surface and let the Flipo roll all the way down.


Description:
Material:ABS
SIZE: quadrilateral:4*4CM hexagon:4.5*4.5CM
Package Included : 1*Desk Toy
Why choose Gemdrone?
Gemdrone. is a brand that offers high-end gadgets with a stylish appearance. A permanent team works for you every day to find products that can make your life easier or make your life more beautiful.
7 Days a Week Customer Service - Have a question about our products or an order? So don't hesitate to contact us directly. We will answer your question as soon as possible.
100% Satisfaction Guarantee - Not satisfied with your order? You can easily return it to us within 14 days. For more information, see the general conditions.
FREE shipping: we take care of shipping costs for orders!
Order today and take advantage of this promotion and FREE shipping!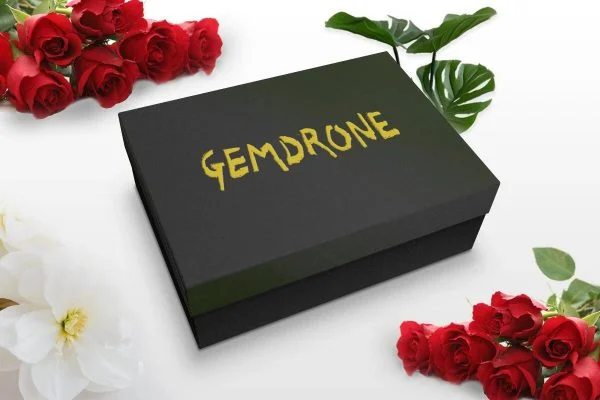 We have prepared exquisite gift boxes for each product!