The only Headlamp you will ever need
Gemdrone™ is perfect for all kinds of activities such as woodworking, handy work, construction, home repairs, fishing, and adventures alike. Keeps you focused on getting the work done, not the lighting.
The wide viewing angle illuminates more than what your eyes can see and have zero blindspots. Its versatile design makes it perfect for outdoor activities too.
Keep reading!
Here is why Gemdrone™ is special:
230° Wide Angle Illumination
in high setting, Gemdrone™ delivers 350 Lumens, delivered by COB LED technology, for maximum illumination. See the world as you would normally in broad daylight with Gemdrone™ .
The wide viewing angle allows for all kinds of situations, ensuring you get the best light coverage in dark areas with impeccable flood light.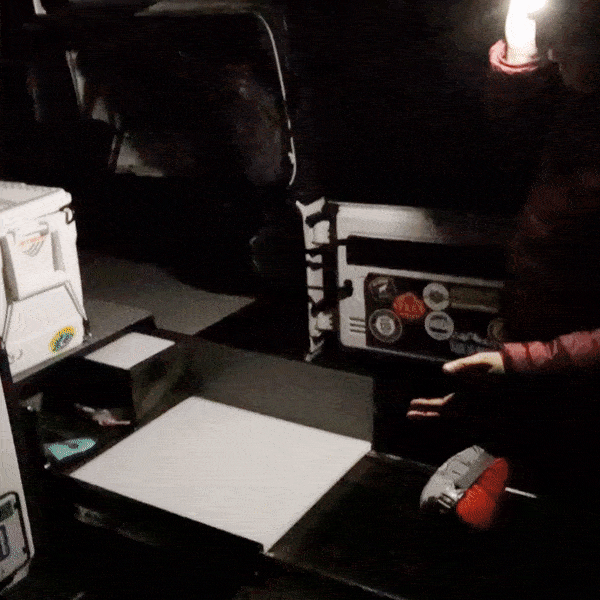 Wave Sensor
Easily control the lights by waving your hand around the sensor. Just wave across the sensor and it turns ON/OFF - in an instant.
This will eliminate the need to constantly adjust your headlamp to illuminate specific areas, allowing you to work effectively.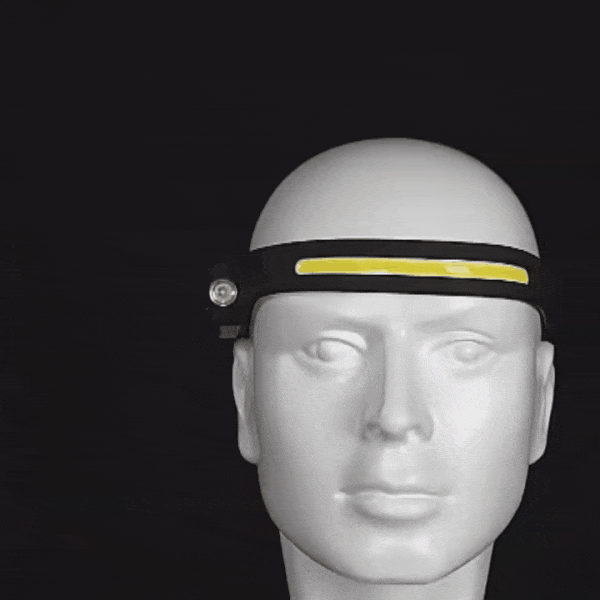 Side Beam
Gemdrone™ 's side Beam is powered by XPE LED that delivers up to 100m of powerful light coverage. Gemdrone™ can be very bright and might blind people in your path so the Side Beam is a perfect feature that helps you avoid that.
Red Light Mode
This feature helps you to do any kind of outdoor work without attracting insects as a normal headlamp would. The red light emits only on the front light beam but offers the same wide-angle lighting experience as the normal X-Beam.

Recharge gable via USBC Type C
X-tra fast charging via USB Type C comes in handy if you are a heavy user. It only takes 90 minutes to charge fully. A full charge will give you up to 8 hours on low mode and 3 hours on high mode.

Easy Adjust Headband
Gemdrone™ fits on any size heads, hats, and helmets. Even Kid's heads. The easy-adjust system and the super-light construction make it comfortable to wear for everyone. Perfect for any kind of construction work or bike rides. You don't have to choose between the safety of your helmet and the perfect lighting anymore.
Minimalistic Design
Gemdrone™ 's sleek design is loved by our customers. Minimalistic design meets functionality. High-quality materials, lightweight construction, and a matte finish make it super comfortable to wear while giving you the best lighting experience possible.
5 Different Light Modes
Different situations require different lighting conditions. You have the choice. Both the main beam and the side beam can shine in High Mode or Low Mode. In emergency situations, the SOS Strobe Light ensures that you can be seen from far away.
What's included in the package
1x X-Beam 230° LED Headlamp
1x USB Type C Cable
100% SATISFACTION GUARANTEE
1. No Risk, 30-Day Money Back Guarantee
2. Free shipping for this product. No hidden fees!
3. 100% Quality Inspection On Every Order
4. Safe Payments Via Credit/Debit Card or Paypal
5. End To End Tracking For Every Order
6. Excellent Customer Service. We Got You Covert