As a shapewear-loving woman, you're probably no stranger to the stressful experience of choosing what to wear. Whether you're going on a date or just getting ready for work, you're probably wondering "what should I wear?" or "what can I wear?" or even "Will I look good in it?" Gemdrone shapewear comes in a variety of styles that can Meet all your needs.
The purpose of wearing shapewear is to cover the body and get a comfortable coverage under the clothes. For beauty-conscious women, however, shapewear should provide the added benefit of sculpting and shaping. Then, it should provide support and keep them comfortable throughout the day.
While a healthy diet and exercise are also some of the best ways to tone your body, to boost your confidence, you can try other types of shapewear. This will give you a sculpted and toned look by hiding excess bumps.
To choose the right shapewear for your figure, you should first know which areas need extra attention and coverage. In this case, take a close look at your body in the mirror to see which areas have some extra pounds. You should prioritize these parts of your body so you can look your best. In general, a full-body jumpsuit is best.
Let's take a look at some of the most common areas you look at when choosing the best plus size shapewear:
abdomen
For most people, their tummy is the biggest problem area that prevents them from wearing well-fitting clothes. Factors that cause abdominal distention include bloating, gas, swelling, and obesity. As a woman, your odds of bloating are doubled due to menstrual cycle issues, postpartum belly or other uterus-related issues.
flank
A sedentary lifestyle, low levels of physical activity, and a complete lack of exercise habits can cause your flank bulge to get bigger. Your flanks are the sides of your abdomen above and above your hips, also known as love handles.
Bumps around your flanks can give you trouble when trying on dresses. Not to mention, they swell when you sit down, which can be very uncomfortable. In this case, you should choose a shapewear that shapes your entire abs, such as the PowerConceal™ Full Body Shaper. This shapewear is ideal if you want to shape your entire body. With the help of shapewear like this, you can adjust your entire body and get a compression effect around your belly to support your flanks.
Gemdrone Shapewear, Sizes XS to 6XL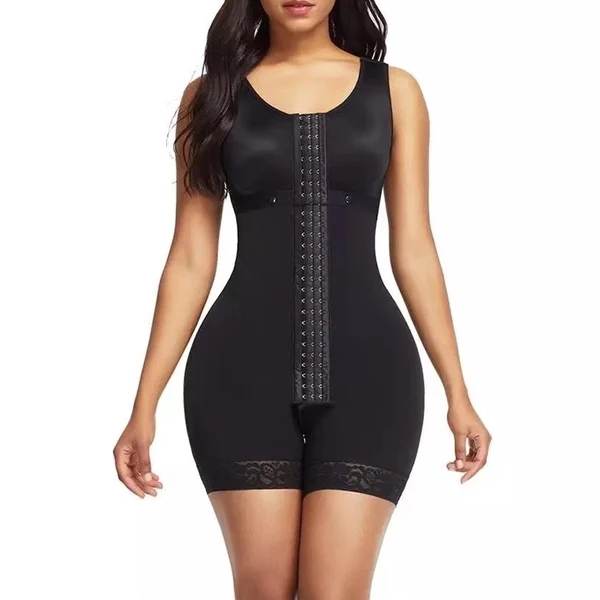 dorsal bulge
As a plus-size woman, you may have noticed that you have extra bumps in many places, including your back. Some women have too much skin on their backs, and these bumps can keep you from wearing your favorite fitted dress.

buttocks
Having a good hip shape is good, but excess weight and bulk in the back can be a problem. After all, every woman wants a toned figure so she can wear her favorite jeans or skirt without worrying about a ill-fitting hip.
Chest
As a plus-size woman, you've probably come across cute dresses that fit you, except for the bust. To combat this, you shouldn't settle for dresses just because they fit your bust.
Instead, you can buy shapewear that provides compression and support around your breasts, so you'll feel comfortable and won't have to worry about any extra bulges on the sides of your breasts.
in conclusion
Every woman dreams of having a toned and sculpted body. With the help of Gemdrone Plus Size Shapewear, you can do just that. We have a variety of sizes for all body types from XS to 6XL, which means you can choose full shaper shapewear for women of all sizes and any design.
#gemdrone